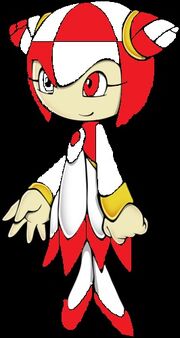 Rose is a Seedrian, a plant-like alien race from the anime Sonic X. She is Seth's adoptive daughter. She is capable of attacking her enemies by summoning giant plants, along with striking with her scythe. She is marry to Matt Bednarski (bednarskimatthew), one of her classmates at James K. Polk Middle School.
Ad blocker interference detected!
Wikia is a free-to-use site that makes money from advertising. We have a modified experience for viewers using ad blockers

Wikia is not accessible if you've made further modifications. Remove the custom ad blocker rule(s) and the page will load as expected.